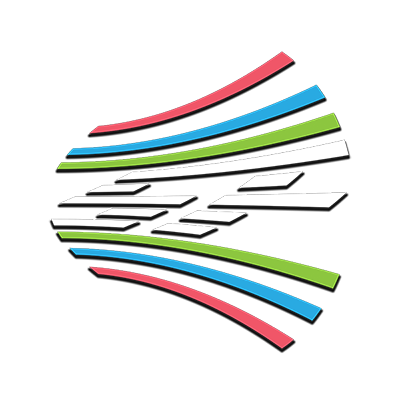 STRIKE FIRST
The Strike 1st Game Show is an hour long hosted in-studio program showcasing the Competitive Fighting Game industry, community, and it's connections to Japanese anime and its subparts.
Shows are posted weekly and operated on a per season basis
Season will consist of 10 episodes based on 3-month broadcast calendar.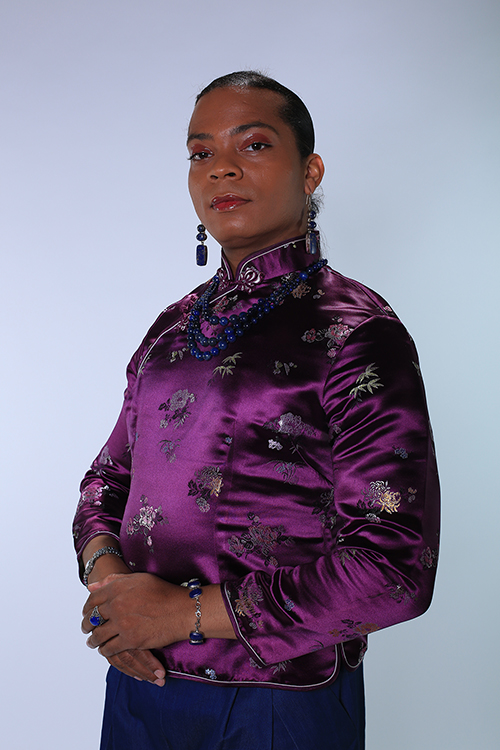 Fu-Sung Elizabeth Cookye
(Michael A. Saxton Jr.)
As the head CEO of a small tech proprietorship called: "Goddesses Media", I received my B.A. degree from the State University of New York in Albany. Majoring in Chinese studies and minoring in theater, I sought after integrating these two skills in the pursuit of the performing arts within the realm of video gaming motion capture and Japanese cosplay.
I moved from NYC to Silicon Valley to manifest this goal and dream amongst the video gaming and Japanese anime communities. Utilizing my skills from the past, I was a veteran acrobatics coach of 11 years, in which I primarily choreographed integrated dance, martial arts, and acrobatic pieces derived from comic book, "Japanese Anime" and "Video Gaming" characters for on stage performances.
As I continue to pursue and build this work, I joined Strike First Gaming as a continued E-sports Athlete to compete in retro martial arts gaming while also lending my expertise as an authoritative source in tech and anime historical media.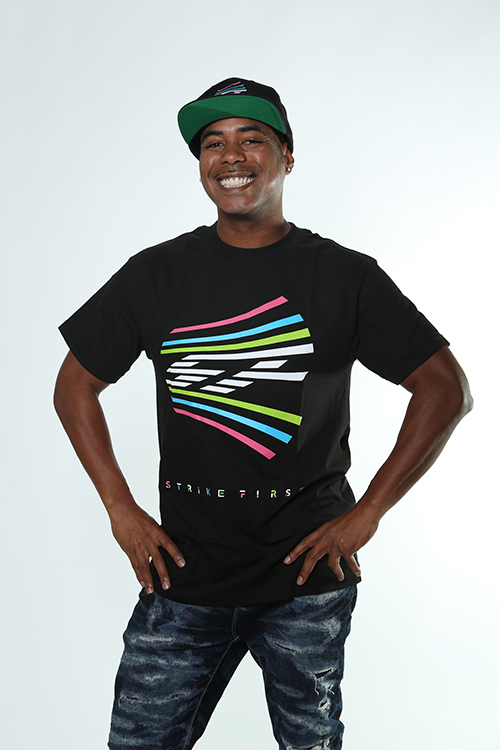 Cobra Kai Tone
(Anthony Velonza)
Born and raised in San Francisco, I developed my passion for videogames early on in life. Following my older brother Cobra Tron (Ramon) it would be games like Street Fighter 2, Mortal Kombat, Samurai Showdown, and Virtua Fighter that would intrigued me and inspired me to hone my skills and become a competitive E-Sports athlete.
Although I'm considered a newcomer to the competitive fighting game scene, I went "all in" and fully engaged in 2018 with an attendance to "Beat Tribe" event in Tokyo, Japan and EVO Championship in Las Vegas. Those events enlightened me to create a team that would not only excel at winning, but also embodies and represents the E-sports spirit of the Fighting Game Community with love and compassion.
Not too long after within the same year, we established "Team Strike First" to empower game athletes while providing the opportunity to become a possible world champion.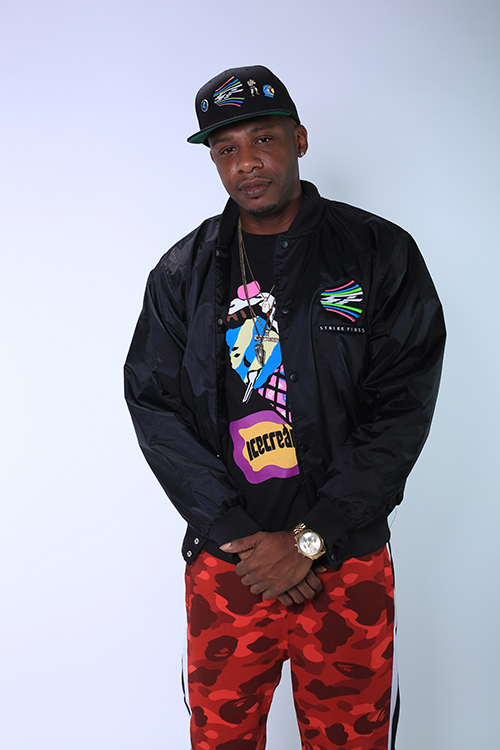 Dr. B -Galaxy B.-
(Brandon Chaney)
Brandon Caldwell Chaney also known as DR.B or GALAXY B was born in the 1980's in Portland, Oregon.
Deeply interested in video games from an early age, he would begin his first experience with an Atari gaming console that was in his family's living room. As Brandon grew up, he eventually discovered the arcades and from there would be playing all of the latest and greatest video games of time. When the technology behind the video gaming consoles began to evolve through time, GALAXY B would grow and adapt with the generational shift.
Graduating high school in 1999, DR.B entered his first fighting game major tournament by the name of B5 which was the precursor to the EVO tournament series. In just two years, in 2001 he made his first highlight on the EVO 2002 DVD in which he won a huge match against KSK of Japan making him one of the only USA players to beat a Japanese player that year. Two years later in 2003, he had a hair close match in Capcom VS SNK 2 when he almost defeated Japanese E-Sports athlete Daigo Umehara who is currently known as the fighting game God of all time; landing him his 2nd EVO DVD highlight two years in a row.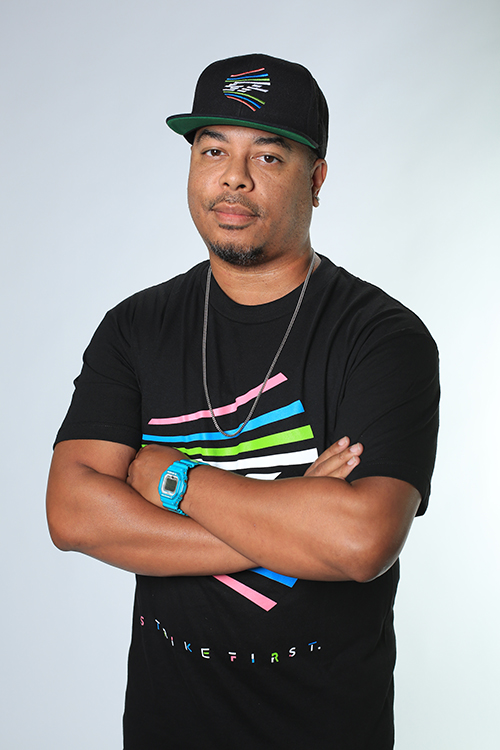 Cobra Tron
(Ramon Velonza)
I'm Cobra Tron a pillager of "Energon Cubes!" Just kidding. I got a very early start into video games as child and have a great appreciation of what and how they contribute to mankind. As a Virtua Fighter E-Sports athlete, I love the freedom of choice of what many gaming experiences allow you. But because of the competitive arena and community that embraces the spirit of fighting games, I am able to reach higher levels of skill in all aspects of human cognitive functioning.
I'm proud to be a part of "Team Strike First" because we all strive to excel in life AND also in gaming. Virtual Reality is a huge passion of mine to which I have great interest and knowledge of. When it comes to accolades, I was crowned the first ever Champion of COMBO BREAKER 2019 when the Virtua Fighter 5 Final Showdown became a titled entry.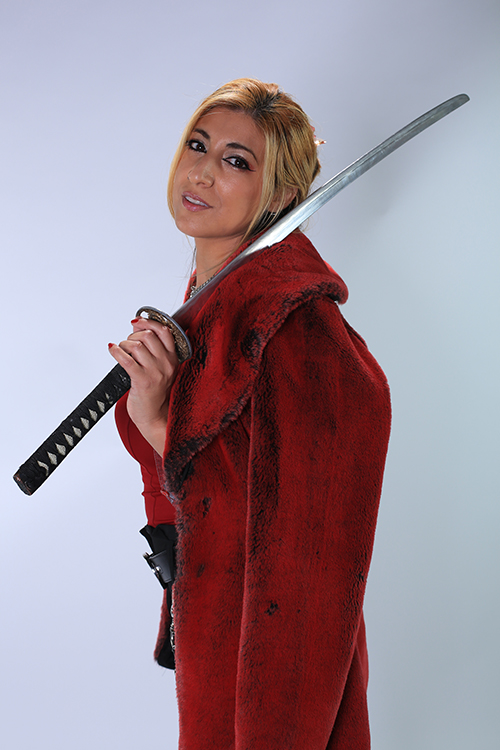 Kitty Kaboom
(Kathrine Contreras)
Kitty Kaboom first made her cosplay debut at San Diego Comic-Con in 2001 dressed as Mai Shiranui from SNK's Fatal Fury series. Fighting games is what started my fan popularity and greatly helped in launching the growing success of me solidifying my abilities as a professional cosplayer. Over time as a pro-cosplayer, this arena would serve as a conduit into other interests but not limited to modeling, acting, prop making, wire/stunt work, and even landing gigs at several import racing car events. I was even able to land several martial art film roles and multiple guest appearances on the show: G4TV. From time to time, I enjoy the thrill of drift racing, and often I can be found dumping quarters into arcade machines like Street Fighter and Para Para Paradise.
As I continued to create costumes inspired by the characters that I watched growing up on TV and in the fighting games I was playing, I'd usually take it a step further and perform the martial arts choreographies with friends. Currently my latest cosplay creations have gained more attention in the fighting game community, and on occasion featured at the cosplay exhibition booths. Many of my cosplay accolades were featured pages on Funimation, Toei Animation, Bandai Namco, and on American television such as: Inside Edition.
Currently traveling around as a cosplay guest at multiple conventions including fighting game/Esports events throughout the states, one of my biggest goals is to help evolve the future of cosplay generations by trailblazing an avenue in which cosplayers are more recognized and respected for the art form.
Opening & Ending Themes: STP Productions: Music Engineer & Artist: Steve Currie II
Executive Producer & Main Show Host: Michael A. Saxton (Fu-Sung E. Cookye) Goddesses Media
Co-Executive Producer and Co-Show Host: Anthony Velonza (CobrakaiTone) Strike First LLC
Co-director & Lead Writer: Fu-Sung E. Cookye (Michael A. Saxton)
Associate Executive Director & Technical Advisor: Robert Miles (Executive Geek Productions)
Executive director: Emmanuel Valencia
Video & sound editor: Emmanuel Valencia
Community Outreach Manager: Andrew Reynolds (IIIAM entertainment)
Associate Technical advisor: Andrew Reynolds (IIIAM Entertainment)
Social Media Manager: Rochon Perry (Cedar Grove Publishing LLC)
Executive Marketing Director & Social Media handler: Rochon Perry (Cedar Grove Publishing)
Writer & Segment Host: -VR Adventures- Ramon Velonza (Cobratron)
Writer & Segment Host: -Hip Hop Japanese Street Fashion- Brandon Chaney (Dr. B-Galaxy B.)
Writer & Segment Host: -Anime cosplay and anime politics- Catherine Contreras (Kitty Kaboom)
Writer & Segment Host: -The Toy Box & Toy Collectables- Anthony Velonza (CobrakaiTone)